Just in
Guiti News EN 2020: Five Selected Stories
In early 2019, a team of French and exiled journalists created Guiti News, bringing a different perspective to stories and new surrounding migration. This year, we published our first story in English. With that, we have been able to reach more people and places than ever, continuing to challenge the discourse. As this year comes […]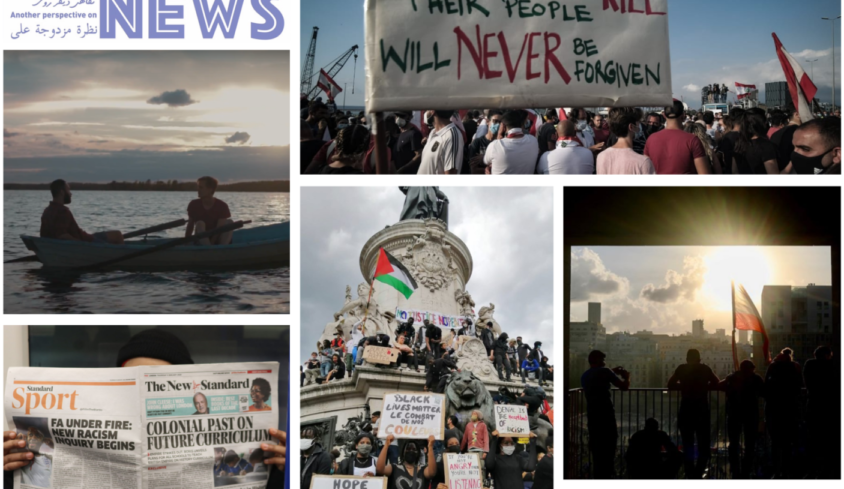 In early 2019, a team of French and exiled journalists created Guiti News, bringing a different perspective to stories and new surrounding migration. This year, we published our first story in English. With that, we have been able to reach more people and places than ever, continuing to challenge the discourse.
As this year comes to a close, we take a look back on some of our stories from 2020. From questioning the status quo and amplifying individual stories to exploring new genres and unchartered territory in culture, Guiti News EN celebrates this past year of alternative perspectives and stories.
We always want to hear from our readership. If you want to share your story or send us a safe signal, get in touch.
Guiti News is challenging the conversation surrounding migration. Guiti brings a unique perspective to these narratives: every piece is created in collaboration of European and exiled journalists and artists.
Text: The English Editorial Team
---
When does a refugee stop being a refugee?
In this testimonial, Hussein reflects on the stereotypes and societal expectations which he was confronted with after leaving Lebanon and moving to Germany. Challenging the norm, he wonders when society will stop considering him a refugee and grapples with his new, complex identity. For Hussein, this new part of his life also brought upon him a new label which forced him to face the challenges that came with being – or rather, being considered – a refugee.
Lebanese Voices
In our four-part series, Guiti News offered a platform to amplify the voices of not only the Lebanese people, but also migrants living in Lebanon, who witnessed the destruction and destabilizing effects of the Beirut blasts. With each story, from Al-Mahdi to Mosaad, an individual perspective was brought to the mass tragedy. Through each voice, we not only called attention to the disaster, but to the political situation in Lebanon, and most importantly, people's desires, and hopes for the future.
Decolonizing our countries and curriculums
During the height of the Black Lives Matter movement this summer, we spoke to activists, teachers, and students, exploring the importance of each of us re-educating ourselves, whilst challenging the systemic racism in one of the most symbolic learning places of all: schools. We analyzed the lasting colonial influence on current school curriculums and the importance of nurturing the next generation of historically and racially conscious individuals.
Art Therapy
Often, for most, the sense of feeling at home is taken for granted. But, feeling homeless in a country that you do not feel is yours, despite having a physical place of residence, can be unsettling and disorientating. We spoke to Elias Matar, Palestinian drama therapist and youth well-being coordinator to explore how art therapy can offer an alternative space to help refugees and migrants get closer to the feeling of Home once again.
Queerness and Exile in Cinema
How many movies can you think of that portray queerness and exile? In our most recent piece, we took a look at three films in contemporary European cinema that meet at the intersection of migrant and queer film. Among them, A Moment in the Reeds which tells the story of Leevi, a Finnish man living in Paris, and of Tarek, a Syrian architect from a Muslim background, who fled homophobia and war to seek asylum in Finland. Such stories challenge and cross borders, capturing untold and previously non-visible stories.
---
Every week we share stories from around the world in English. Follow us on Facebook, Twitter, LinkedIn, and Instagram to stay connected.
Support our work and independent journalism with a donation to Guiti News.