A european network to talk about migration differently
Guiti News is an online media outlet for the general public that offers a dual perspective on the major themes of our society. For a fairer, more complex and more coherent vision of today's world, Guiti News presents only reports produced by a collaboration of two people: a French journalist and an exiled colleague.
In this same logic of reflection, we are creating a network of media mobilized to change the media discourse on migration and exile. The goal is to advocate for the humanization of stories, a recognition of the complexities and nuances in the identities of people interviewed, an increased attention to commonly used but harmful terms used to speak on topics surrounding migration and to advocate for people with lived experience of migration to reclaim the narrative.
Want to know more or join us?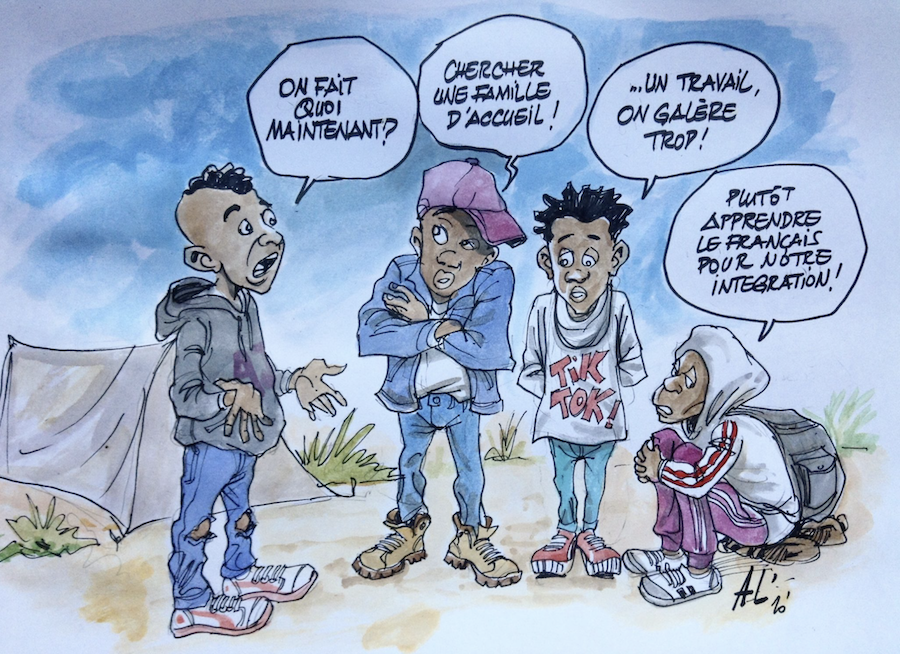 What we do…
Editorial collaboration to change the narrative on migration
Cross-border articles written in collaboration of different medias for several editorial offices (two articles per year / per media)
Pooling of stories in various formats: texts, photos, videos, podcasts, etc.
Enriching our approaches with national perspectives from network members
Educational material and scientific literature that questions the clichés existing in the conversation surrounding migration
Mutual aid and financial collaboration
To submit group funding applications on a European scale
To share the costs of editorial production due to a network of journalists throughout Europe
To optimise cybersecurity
Advocacy to influence the adoption of best practices
… for new professionals
Advancing the practices of journalists from schools to newsrooms.
To encourage a fairer, more humane and rational approach to the subject of migration.
Working in collaboration with national and European unions to have a wider-reaching impact on practices.
Organization and interventions in seminars to explain the goals of the network.
… for young european citizens
To make people aware of the importance of this subject and its treatment, to mobilize and inform!
To give tools to to implement their learned practices in their daily life
… in general
To promote pluralism in the media
To integrate migrants into editorial staff teams
To make the network's message and approach visible
Do you want to join us ?
Prerequisites:
To work regularly on the subject of migration
Be independent
Have a mixed and inclusive team
To dedicate a referent to the European network, and devote time to it on a weekly basis
To dedicate a small budget to this network (meetings, editorial production and promotion of the network)
At the moment, the network consists of three media outlets : Kohero Magazin in Germany, Solomon Mag in Greece, Baynana in Spain, Nara in Lithuania and Guiti News in France.
If you have any questions or wish to contact the Guiti News team on this subject, do not hesitate to reach out to us at this address: h.drissi@guitinews.fr.