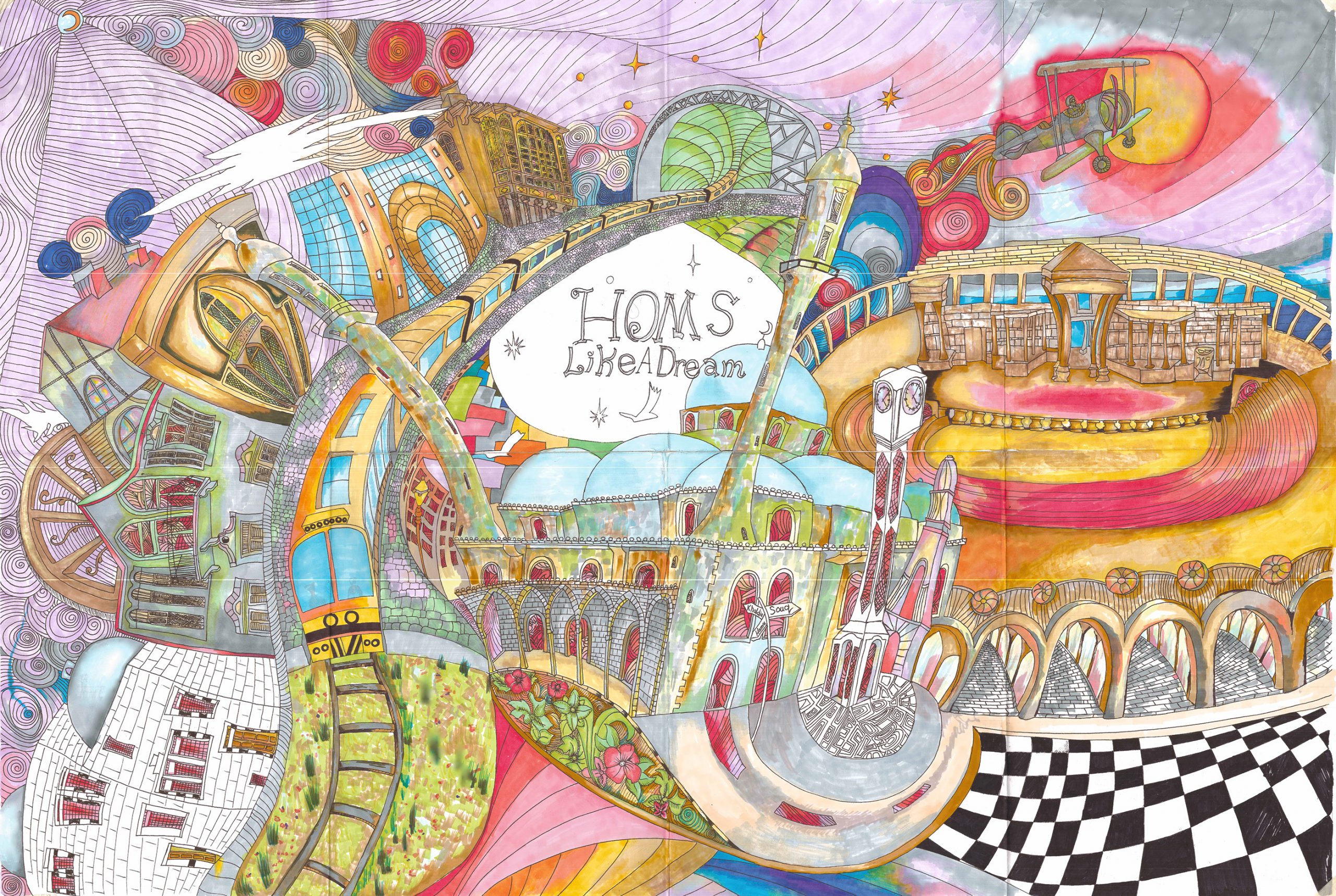 Building Hope & Homes: An unexpected return
Meet Omar: a 30-year-old architect, artist, and visual designer from Syria. Since fleeing to Lebanon in April 2017, Omar has not been able to go home to Syria for three years. "It's not because of the war but owing to the government's military restriction. The government limits the stay of overseas male adults in the country to no more than 90 days per year if they haven't served the country's military", Omar explains.
Early last year, Omar shared his journey with our partner Voices Without Borders, a platform where every displaced person can voice their stories in their own narrative, sparking a dialogue to create a sense of unity. Because they know that through raising awareness, we can overcome the existing stigma around forced migration and ignite solidarity.
Guiti News is challenging the conversation surrounding migration. Guiti brings a unique perspective to these narratives: every piece is created in collaboration of European and exiled journalists and artists.
Text and Images: Voices Without Borders
---
Even though we were still allowed to visit within 90 days, I always had problems applying for the document to go back.
Thanks to COVID-19 for accidentally locking me down in my country, Syria. I've already stayed here for more than 90 days!
I remember the day I was traveling back to Syria; it was on the 29th of February, very dramatic. Nobody knew I was back because I didn't even know if it would even be possible. It just happened.
Surprises and laughs: the (un)expected return
When I was on my way to my city, my friend was just getting married. I wore a suit arriving at the party without telling anyone. Everybody was so surprised to see me! People were taking more pictures with me than with the groom.
Then I went home. No electricity; it was dark. I knocked on the door and my mom asked: "Who is it?" I answered: "Omar!". She was too shocked to recognize me. Lots of hugging and kissing. She was so happy.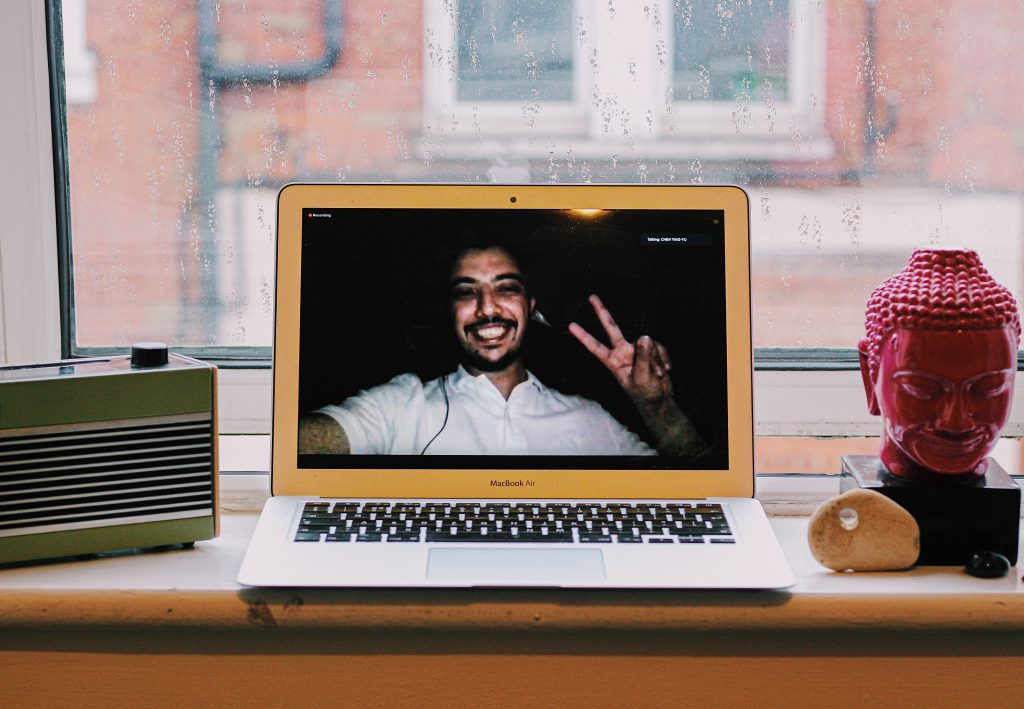 I also met so many people on the street. My neighbors, my friends, my previous taxi driver and even the street vendor came to give me a big hug. It was a very happy moment in my life. I still feel so much joy. I'm very blessed to be back to have this opportunity, even though I have to live under lockdown.
Memories and new life: rebuilding my hometown
Due to the lockdown, I got a chance to work for the Architecture Society and can even devote my time to rebuilding my hometown.
We're a team of 60 architects in charge of preserving historical buildings. Some were partially destroyed by the war, some are not. Every time I enter the old city, there is a warm feeling. It's cool in summer and warm in winter, maybe because there are so many black heavy stones which can save the heat. I sometimes stand on the old building looking at my city's landscape, it's astonishing.
We have churches, mosques and palaces that are very old; around 2.000 years ago, but they are not archived. Almost nothing is published on the Internet. It's a matter of time.
I draw what I see
I draw what I see. I'm very blessed to do this.
These drawings were the portfolio for the art class I took at Beirut Arab University in 2019 when I was completing my degree in architecture. The first image you see is a girl from a university, she sat in front of me and I drew her face.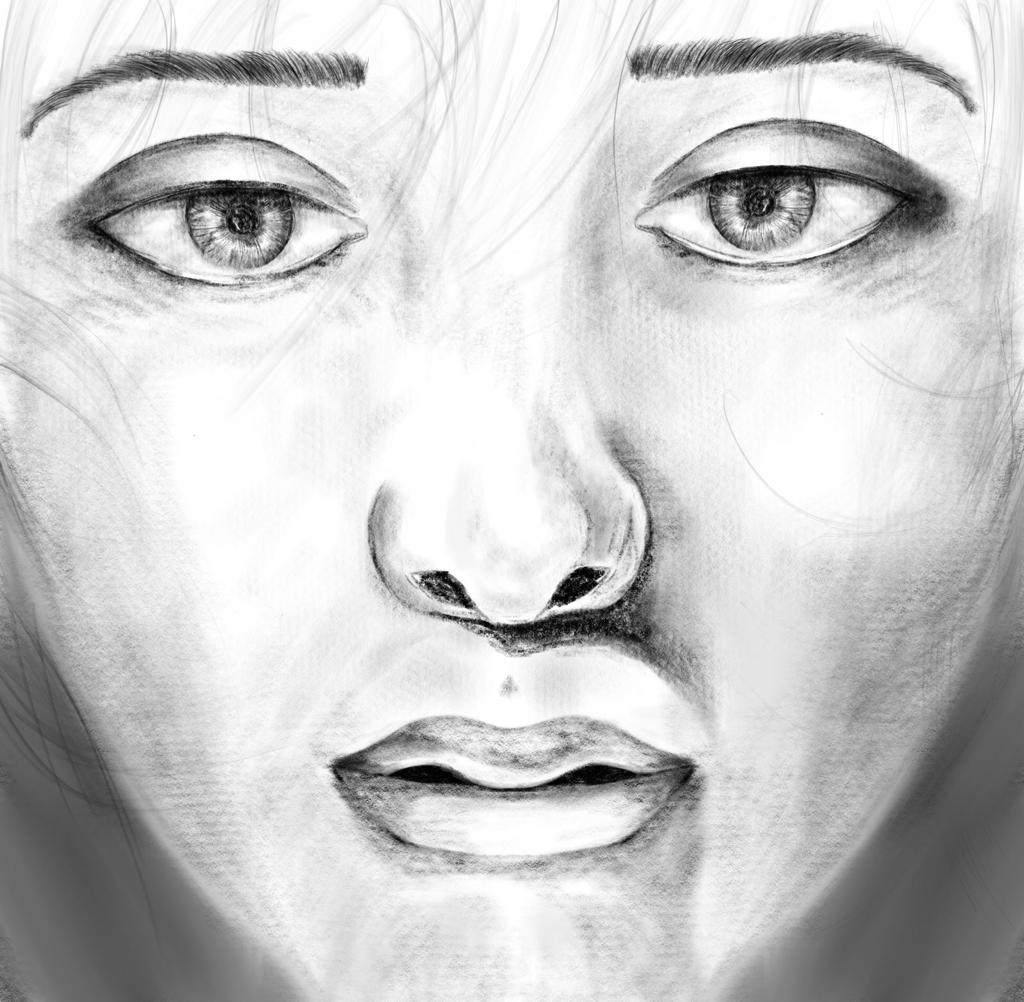 The second one, I didn't plan it this way, but it looks like two figures are mad at each other. They don't talk to each other. And the final is drawn in ink – my teacher asked me to write a description. I wrote, "Someone hits her on her face, and she is sitting on her couch crying."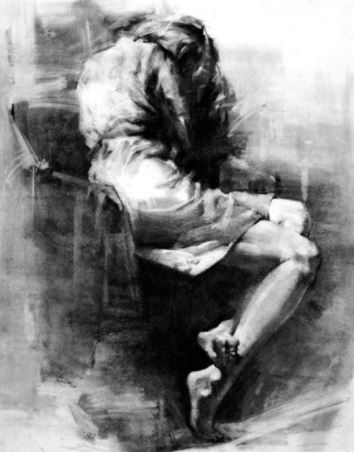 My university teacher asked me in class, "don't you think you're using too much black and white in your drawing?" I didn't realise it.
She suggested I pay attention to myself and see a doctor to check how I was feeling. After I spoke to a doctor, he said you might not feel you are depressed until you move on from this period in your life. I didn't understand what he meant. The doctor said to me, don't hide your feelings.
I felt I was very happy with my life, but when I arrived in Syria, I realised I wasn't...
Between April 2017 to February 2019, almost two years I was always looking for a home, a permit to stay, a job, and all basic needs. I wasn't allowed to stay in Lebanon as I didn't get sponsorship from either a Lebanese or university. Moving from one place to another, from district to district. I changed houses 18 times, including a Palestinian refugee camp located in Beirut.
I was also not allowed to work legally. The government required most companies to pay high taxes and put other restrictions for hiring foreign employees. It's really difficult to find a job. At least two international non-profit organisations were about to hire me, but I lost both chances due to my nationality. I am Syrian.
Once the employer didn't even find out I am a Syrian during the interview as we spoke in English. On the onboard day, after they heard me speak in Syrian Arabic, I was asked to go home to wait for the call. But I didn't hear anything from them.
I accepted work as a private driver for a family instead. One day I was arrested by the Lebanese police because he said I did illegal work. Well, most Syrians in Lebanon do that — working illegally.
But you know, oh my god, I was surprised that the prison they brought me to was so beautiful, like a five-star hotel! The design of the prison, from an architect's perspective, is outstanding. I have seen the condition of prisons in Syria, so I was even considering moving in and staying in Lebanon's one. I was released two days later though.
I also tried to apply for overseas scholarships. Cambridge University offered me a grant to study architecture, but the UK embassy in Lebanon rejected my application. At the same time, they also lost my papers. Luckily, in 2019, I got a partial scholarship to complete my study in Architecture at Beirut Arabic University so I could stay in a student apartment. My flatmates were very friendly too.
In spite of all these obstacles, it was still quite exciting for me to learn about Lebanon's diverse cultures, religions, and activities. I made many friends across districts in Lebanon. I also freelanced for some companies to design logos and posters to make a living.
It's still not easy. I had witnessed many Syrian females who were experiencing violence in Lebanon. They were often forced to work at an early age. Once I saw a woman who had to leave her newborn baby in a tent from 9 am. to 5 pm, without anyone looking after him. She had to collect potatoes from the field to earn like $5 (around 4€) per day.
I started realizing, okay, I was hiding my depression
My friends who live in Syria used to visit me when I was in Lebanon. I was on the other side of my country; I was forced to deactivate my life in Syria and restart it in Lebanon. I remember my family back home has problems with accessing medicine. Why should I be happy about their visit? My friends' presence reminded me of that pain.
After I returned to Syria, I found my true happiness in my homeland.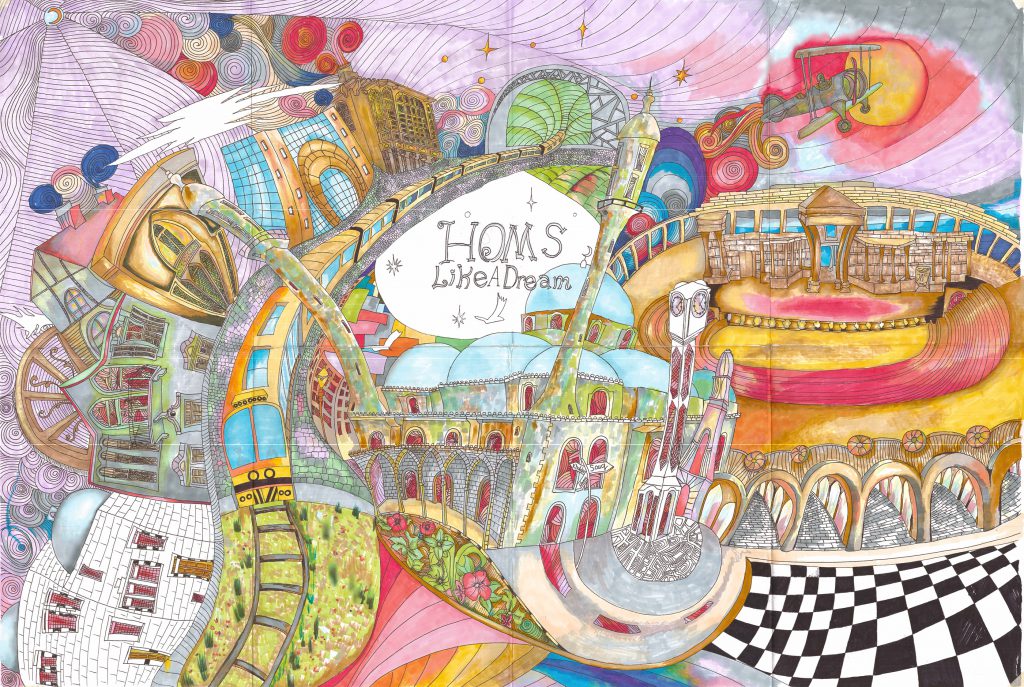 Yes, the economic situation is really, really bad here. If you are a teacher, you earn a $20 (around 16€) salary per month. While I'm talking to you, apparently, the electricity is gone. Every 3 hours electricity cuts off at a different time to surprise us. And we also started another wave of the pandemic. There is a lack of pharmacies, medicine supplies, and drugs.
But I'm happy here. I know the people. I know how to navigate the roads in the city. What I want to say is that everyone has their own problem and that's enough for you. For me, it's a matter of what you love doing to the people you love. When you do what you love in your country, for your people, for your place, it will make you truly happy.
In June of 2020, Voices over Borders checked in with Omar during a call. He picked up the phone with the most shining smile they had ever seen since meeting him. They were so surprised and so happy for him. "How's everything?"
"I'm so happy I am finally back to my country!" Even though Omar might have to leave Syria again after the end of the pandemic, he wants to enjoy the time in his city as much as he can.
---
Every week we share stories from around the world in English. Follow us on Facebook, Twitter, LinkedIn, and Instagram to stay connected.
Support our work and independent journalism with a donation to Guiti News.